Responding to the Pandemic
Our staff and volunteers have been hard at work to keep our gatherings safe and sanitary for you and your family. Since the beginning of the pandemic, we have worked closely with city officials and healthcare professionals to keep our environments operating safely so that we can continue to serve our community, love our neighbors, and worship together
Keeping You Safe
We've changed how we plan and host services and events to mitigate the spread of germs during this season.
General Safety Precautions
At all Church on the Move locations
You'll find hand sanitizer stations throughout all common areas in our buildings.

All food, water, and coffee are prepared and served by our Host Teams

We have a designated room for any potential sick person to wait until they can get home or to a healthcare facility

Giving is electronic and by dropbox at all exits

Increased cleaning at kiosks used for kids check-in
Safer Seating Options
We encourage families to sit together during service and maintain distance between people outside of their households. We have designated safer seating options for at-risk individuals or those looking to keep a little extra space between them and someone outside their household.
If you have questions or need help finding a safer seating option at any of our churches, you can ask any of our Team Members, and they'll make sure you have a seat where you feel most comfortable.
Need to Talk to Someone?
Church on the Move has a designated staff person at each service and event responsible for responding to COVID-19 concerns. Get in contact with them by clicking the links below.
How Can You Help Keep Our Gatherings Safe?
If you or someone in your household is feeling sick, we ask that you please join us online. See below for Self-Check Health Assessment Questions.
Self-Check Health Assessment Questions:
1. Have you or any member of your household had any COVID-19 symptoms (cough, fever, chills, muscle pain, shortness of breath/difficulty breathing, sore throat, new loss of taste or smell) in the past 24 hours or had a temperature that is elevated for you, 100 F or greater?
2. Have you or any member of your household had any close contact in the last 14 days with someone with a diagnosis of COVID-19?
3. Have you or any member of your household traveled internationally or outside of the state in the last 14 days?
4. Have you or anyone in your household visited or received treatment in a hospital, nursing home, long-term care, or other health care facility in the past 30 days?
5. Are you or anyone in your household a health care provider or emergency responder that may potentially have a high level of exposure to COVID-19?
If you answered yes to #1 or #2, we are unable to have you on campus at this time. Please monitor your health, and we hope to see you back on campus soon. If you answered yes to #3, #4, or #5, please evaluate the environments you've been exposed to and if there's any reason to reconsider being in a large community gathering. Talk to our campus Welcome Team members with any questions.
Questions?
Here are some answers.
What are your cleaning and sanitation steps?
We clean and disinfect communal spaces after each service and event.

We clean and disinfect high-touch areas such as touch screens, printers, light switches, restrooms, tables, buttons, handrails, faucets, doorknobs, shared toys, and any common touchpoints of surfaces that multiple individuals will utilize.

We work with local and state health departments to ensure appropriate protocols and guidelines, such as updated/additional guidance for cleaning and disinfection, are followed.

Additionally, we use a portable fogging system capable of disinfecting a room or enclosed area via electrostatic technology focusing on a maintained pathogen-kill zone.
What if I'm in the high risk category or feeling sick?

We invite you to join us online Saturdays at 5:00 PM or Sundays at 10:00 AM.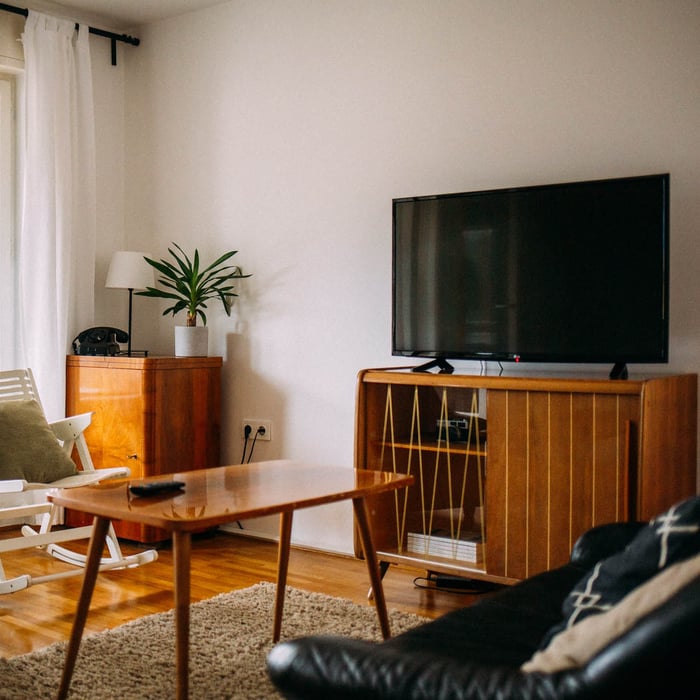 What are your recommendations for Small Groups?
Small Groups are recommended for adults aged 18-59 at this time

Have enough space to allow for appropriate social distancing (6 feet)

Limit personal contact (i.e., avoid hugs and handshakes at this time)

Appropriately clean area before meeting

Have adequate access to soap and water or hand sanitizer

Provide only pre-packaged food or beverages (i.e., bottled water)
If you are in a high-risk group, are feeling sick, or have someone in your household feeling sick, we recommend meeting virtually via Zoom, Facebook Messenger, Google Hangouts, or FaceTime.
How can I continue giving if I am unable to attend service?
Online Giving is available for your convenience here.
You can mail your tithe and offering here:
Church on the Move
Attn: Accounting Team
1003 N. 129th E. Ave., Tulsa, OK 74116